Enterprise
Grow your market share with a custom solution that ideally showcases your products and services.
Enterprises face unique challenges due to their size, their structure and way of working cross departmental. Understanding these challenges, Five Jars drives the success of each project by focusing on a holistic, agile and innovative project management approach which integrates the unique characteristics of our enterprise-level clients. By acknowledging these challenges, our interdisciplinary teams are able to recognize and handle industry challenges in the most optimal way.
Innovating in a digital environment is key to sustain one's market position and grow sustainably. Five Jars offers enterprises a holistic approach to some of the most challenging questions out there. Whether you require a new web presence with a sophisticated AI-based bot or new custom-made software which facilitates machine learning to harness insights – Five Jars has the experts required to design, deploy, and maintain any project ahead of you.
Scalability is a must
Any solution requested by an enterprise needs to be fully scalable. While projects often start with a pilot in a specific region or country, ultimately, the solution needs to be scaled quickly and seamlessly to the global operations. Five Jars is highly experienced in testing solutions on their scalability and has some of the most talented people when it comes to the implementation and scaling up of our solutions. Having a software able to scale quickly is only half the rent – and we know that. That is why we support you when it comes to the training of your employees and the creation of training materials. Five Jars knows that the best solution can achieve its full potential only if people know how to use it efficiently. Collaborating with UI/UX experts, marketing and employee behavioral specialists, we design solutions which will grow your business.
Image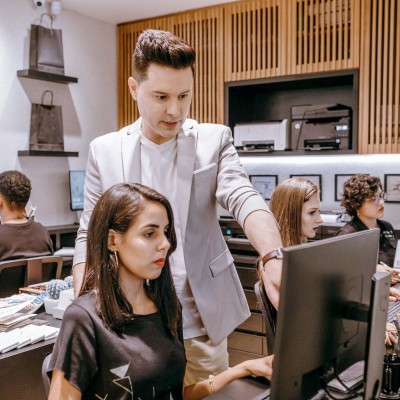 Interoperability by design
Do you desire a new AI-based chatbot or a machine learning-driven HR system? Sounds great! Five Jars knows, however, that the desired solution to your business challenge is not the only software you currently use. That is why we have in-house experts which focus on interoperability between systems from the very start of your project to ensure that our solution not only works perfectly together with your current digital ecosystem but feels as if it is a part of it. Our UI/UX experts support our developers by designing solutions which decrease the training efforts and fit seamlessly into your current environment.
Image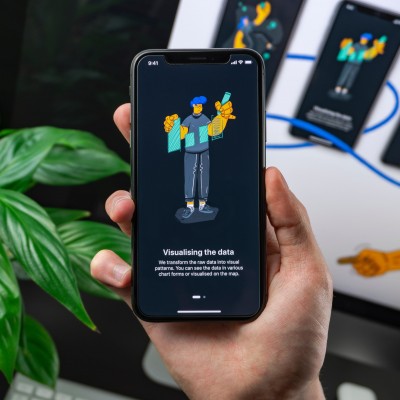 Budgeting and cost control is vital
Planning a new project can be daunting as many cost drivers are not yet clear and total project costs may be feared to overboard. Five Jars understands that, especially for enterprise clients, budgeting is a lengthy and important process which is less flexible. We also know that many custom-made solutions for enterprise clients require to be implemented into an environment of multiple existing softwares which makes total cost estimations even more challenging. However, having worked with some of the biggest companies in the world such as Kelly Services, YMCA of the North, Five Jars is highly experienced in forecasting total costs and adheres strictly to the budget. We collaborate closely with you from start to finish to ensure that all estimations are close to the true costs.







Maintenance options
Getting a new custom-made solution is exciting. You fought hard to get the budget, everything stayed within the budget and eventually it was deployed. Well, don't forget about maintenance. Five Jars knows that maintaining your solution should not necessarily require an external provider. Otherwise, you might well end up with dozens of partners updating a small portion of your software environment, which ultimately will lead to a challenging maintenance situation. That is why our developers collaborate closely with in-house IT departments to create a custom-made solution which does not require specific knowledge. While we offer maintenance services for your entire software environment, we will never design a solution which by its architecture binds you to us for the rest of your life. We see ourselves as partners.
Image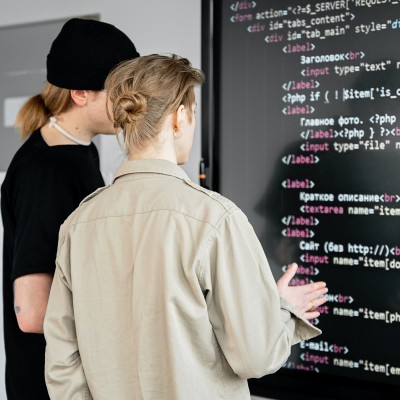 Digital transformation
Digital transformation is a lengthy process which requires a holistic approach to avoid common pitfalls. Especially when transforming business processes which are used by hundreds or thousands of employees, the risks at stake are high. Five Jars knows what it takes to digitally transform business processes of enterprise clients. Our developers know that any disruption to your business may be fatal and can cause significant losses. That is why we implement our solutions gradually into your business environment to ensure a smooth, seamless transition. Digital transformation does not need to be daunting – it is a question of having the right partner by your side.
Image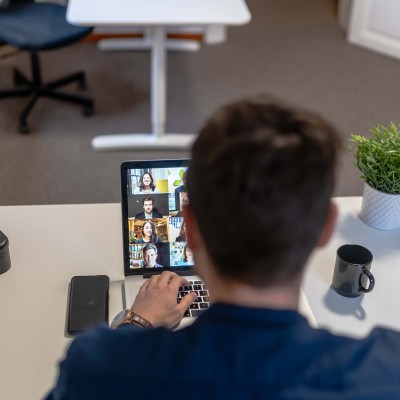 Solutions we've already built
Video Automation Tool
Five Jars automated the video converting and reduced the time spent on these administrative tasks
Automating video content preparation efforts by creating a custom-made software tool. Five Jars was hired to automate the video preparation and reduce the time spent on these administrative tasks.
Spooky Nook Sports
Integration of a new CRM system into the existing content management system (CMS) to increase the user experience.
Spooky Nook Sports recently transitioned to a new CRM system and identified various areas for improvement. Especially the UX design and the user journeys required an update to align with the overall desired website experience. Five Jars was hired to analyze the current state, identify areas for improvement and, eventually, integrate the required third-party functionalities.






LET'S WORK TOGETHER
Do you have an idea for a new project or want to elaborate where a new solution might create synergies, reduce costs, or open up yet untapped opportunities? Call us and arrange a first call with our team.