OUR AWARDS
TOP DRUPAL DEVELOPERS
TOP WEB DEVELOPERS

TOP DESIGN AGENCY

TOP DESIGN AGENCY
TOP DRUPAL DEVELOPERS
TOP DRUPAL DEVELOPERS
BEST DRUPAL DEVELOPERS
TOP DRUPAL DEVELOPERS
TOP PHP DEVELOPERS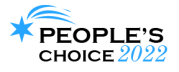 BEST WEB DEVELOPERS
TOP SOFTWARE COMPANIES
TOP JAVASCRIPT DEVELOPERS
Your website is one of the most valuable assets in terms of lead generation you possibly have. Many of your customers will encounter your brand for the first time in today's world over the internet. That is why a sophisticated and comprehensive online experience is necessary for your brand to stand out from the crowd of competitors. Five Jars has experience in transforming existing websites or creating entirely new web experiences that incorporate brand identity and brand design. Whether you need a web development or web design partner, Five Jars is there for you.
THE LEADING WEB DESIGNERS
Here at Five Jars, we employ a holistic approach when it comes to the design of your new web presence. To achieve that, all our teams consist of a myriad of different experts and professionals. Our teams are unique in that you will have developers, marketing specialists, UI/UX designers and online strategists onboard to fulfill your requirements.
MULTIDIMENSIONAL SUCCESS
By employing a multitude of experts within each team, we ensure that each project delivers multidimensional success by implementing search engine optimisation, brand recognition, marketing and many more best practices into one comprehensive solution.
DELIVER MAXIMUM IMPACT
Five Jars guarantees a profound and sustainable impact on your business as we are industry leaders in analysing your specific business environment and translating these characteristics into specific requirements and project milestones. With our expertise in recognizing yet untapped opportunities, our collaboration is set to deliver maximum impact.
Are you curious about all the design-specific services we can offer you?
OUTSTANDING WEB DEVELOPERS
Five Jars uses the best software available on the market. We are software agnostic and always evaluate the numerous options available based on your project requirements to choose the single most suitable option for your needs.
THE MOST EFFICIENT SOLUTION
Our developers have extensive knowledge in all common software environments and web platforms. By acknowledging the advantages and disadvantages of each solution, we can ultimately advise you on the most efficient one for your project. Generally, the main differentiators between tech stacks and web platforms are the development costs and the speed of deployment as well as security standards requirements (internally or externally) and ongoing maintenance costs. Are you curious about all the development-specific services Five Jars offers you?
DRUPAL DEVELOPMENTS - OUR HOME TURF
Five Jars has been a leading contributor to the Drupal community for many years. Our developers know everything there is to know about Drupal - which makes it one of our choices when it comes to a suitable CMS solution. Not only is Drupal an open source solution and, therefore, cost-efficient, but also a CMS which is probably more powerful and dynamic than many CMS providers admit. With a strong community in its back, Drupal CMS has various extensions and add-ons which cater for many use cases.
CHOOSING AMONG THE MULTIPLE TECH STACKS AVAILABLE
Overwhelmed by all the tech stack options available or not sure Drupal is the right for you? There is no reason to feel that way. Five Jars always analyses your individual circumstances and discusses the various options best for your case with you. We will transparently show the impact of any decision made for the immediately arising costs as well as the ongoing maintenance costs in the future – including opportunity costs! Don't wait and drop a message here.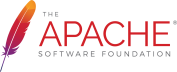 RIGHT PARTNER FOR YOUR PROJECT
By now, you are probably wondering whether Five Jars is the right partner for your project. Our services are always tailored to your specific use case and project requirements. We never sell the same solution twice. Nonetheless, each project has parallels in terms of principles and outcome guarantees:
EXPERIENCED, DIVERSE TEAM
Our teams launched projects serving more than 30 million users
and representing a collective revenue of over $5bln.
MEASURABLE OUTCOME
All our projects integrate measurable KPIs and a set of agreed-upon
targets for you to measure our success objectively.
TRANSPARENT, BINDING BUDGET
Our budget forecasts are binding and we guarantee to not
overrun any budget agreement.
OUR CLIENTS HAVE BEEN FEATURED IN
LET'S WORK TOGETHER
Schedule a call with AJ to learn how our digital solutions can help you cut costs and increase revenue.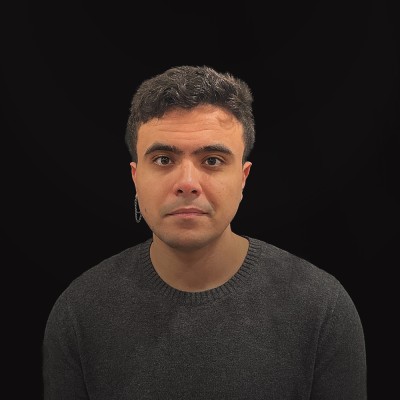 Amir (AJ) Elkamel
Strategic Business & Solutions Specialist