We lead the digital transformation and simplify the delivery of technologies to achieve ambitious goals
Key Values
Quality
Excellence in quality is central to our work and the value we deliver to our clients.
Respect
Always treat clients and colleagues with respect, fostering teamwork, and collaboration.
Transparency
Communicate challenges, successes, processes, and decision making, honestly and frequently.
Innovations
Create new value by leveraging the latest technologies and digital innovations.
Creativity
Temper engineering and technologies with art to create unique digital products.
What We Do
Five Jars is a full-service digital agency creating innovative products accessible to everyone. We are focusing on digital innovations, on creating the solutions in a simple manner, on a commitment to quality, on cross-technology integrations, thinking out of the box and making a significant contribution in the markets meaningful to the world.
Our team is distributed around the globe, delivering solutions for the world's best clients. Our experience in web development, strategy, design, technologies, and digital solutions allows us to create value and reach the most ambitious goals.
Image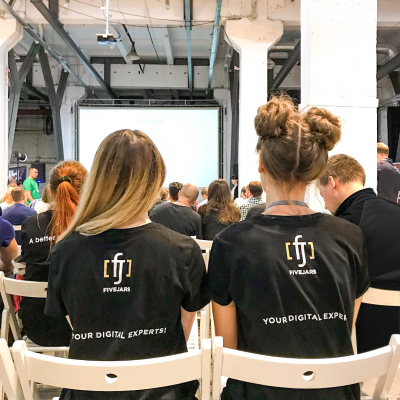 Company Story
The meaning of the company name "Five Jars" represents our five guiding principles that are bringing digital success throughout the chemical reaction that reinforced by our culture.
Five Jars was founded in 2017 by a group of technology enthusiasts, digital experts, and dreamers to change the digital era. We gathered together only top talents to produce quality products and be as successful as our clients. Our enthusiasm, passion, and focus drive our efforts to meet our clients' needs. We're proud of our client partnerships, and we love what we do.
Image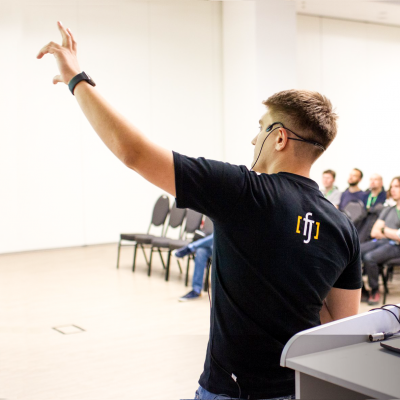 Our Location
Distributed work is a part of our DNA. We've found that being distributed is one of Five Jars' strengths. It's allowed us to build a team with a diverse range of viewpoints and life experiences.
HQ - East Coast
United States
68 Jay Street, Suite 201 (Greendesk)
Brooklyn, NY 11201
West Coast
United States
238 Hampton Dr
Los Angeles, CA 90291
Europe - R&D Center
Ukraine
Popudrenka St, 1А (The Space)
Kyiv, 02100
LET'S CONNECT
Get a stunning website, integrate with your tools,
measure, optimize and focus on success!